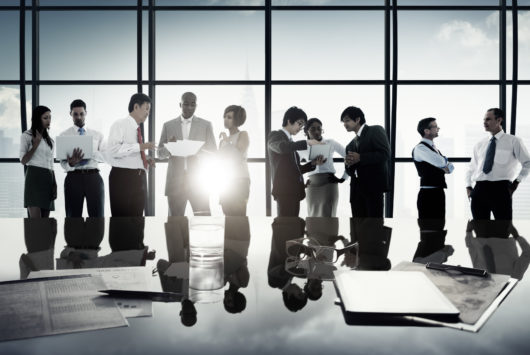 Who we are
We are a niche financial and management consulting business, based in London, globally serving airlines and their supply chain partners in the financial services sector. Founded in 2006 to respond to the changing needs of the industry, our members are former senior managers at two of the world's leading airlines and a major US bank. Our consultancy services cover all areas of the finance value chain.
As trusted consultants we have delivered many projects and service contracts for clients, including three top 30 ranking airlines, a major UK bank and an IATA Strategic Partner.
We understand that transformation and change continues to be a strong theme for airlines and financial service companies today and our purpose is to help our clients deliver successful change in the finance domain.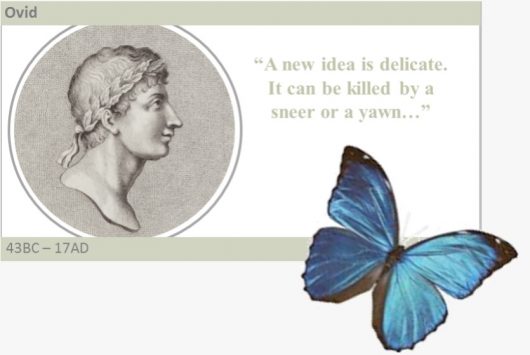 Our Symbols of Change
Ovid
is one of the most popular and influential of Roman poets who lived during the reign of Augustus. One of his most famous works was Metamorphoses, which carries the theme of transformation recorded in mythology and legend from the creation of the world to the times of Julius Caesar. Although covering a shorter timeframe, change and transformation has been a constant theme in the aviation industry since the first commercial flight in 1914 between St Petersburg and Tampa, Florida.
The Blue Morpho Butterfly continues the theme of transformation and flight. Considered one of the most amazing of its kind due to its size and colour, it is a species of the Lepidoptera order of insects that has a unique life cycle of four phases: egg, caterpillar, chrysalis and butterfly. Like the butterfly, Tiralis Global Consulting's change programme model has four phases.
Empathy
We are experienced airline people; we understand the airline industry and the challenges involved. Empathy is important in business. We believe that having empathy is key to unlocking potential and improving working relationships.
Focus
We exclusively support the airline industry and its supply chain partners in the financial services sector. On all client projects we focus on business objectives for the area under review.
Value
Delivering results and value is our aim on all our client assignments. We believe improving quality and reducing costs are not mutually exclusive. Our follow up client projects and referrals highlight that we make a difference and are valued.
Expertise
Our airline consultants provide clients with access to wide-ranging skills, knowledge and experience acquired over many years within the airline and financial sector. It is knowledge we share and expertise you can trust, delivered professionally.
Vision
Long term vision and future proofing your business is important. We look beyond the legacy and traditional ways of doing things. We understand that the industry is forever changing, and businesses need to adapt to stay competitive.
Simplicity
Complexity and poor processes hinder productivity and wastes hours of time, proving ineffective as well as costly. We identify where complexity is an issue and we remove complexity that doesn't add value. We believe where possible in keeping things simple.
What Makes Our Team Different?
Our directors, members and international network of associate consultants are airline people. We provide clients with access to industry specialists all of which have held senior finance management, commercial or operational positions within airlines and airline financial services at some stage in their careers. Our business model enables us to put together multi-faceted consulting and implementation project teams to deliver success for our clients at a cost and quality that the big consulting firms find hard to beat. Through our network, we are able to complement our pool of revenue cycle and finance domain specialists with associate consultants that have expertise across a wide range of disciplines, including, HR, IT, sales & marketing, cargo and cabin services.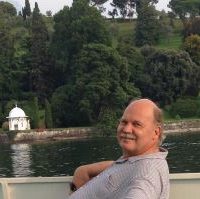 Eddie Eldridge
Co-founder and Head of Business
More than 30 years air transport revenue cycle and finance operations experience gained during an industry career with British Airways, Online Travel Corporation and Tiralis Global.
Eddie developed a reputation for initiating and delivering change in global and multicultural environments at British Airways. He led the major transformation of its cargo revenue accounting operations involving global process, systems and organisational changes, played a key role in the transformation of its global station accounting and spent four years as a pan-finance change agent. Eddie was a resident lecturer on the British Airways accounting diploma programme.
After British Airways Eddie added a travel agency perspective to his knowledge of the industry revenue and expenditure cycles whilst group chief accountant for 6 niche travel companies.
Eddie has since used his extensive knowledge, analytical expertise and creativity to deliver value on airline and vendor projects.
Eddie's main passion outside work is his family and he is a third-generation life-long supporter of London's oldest football club.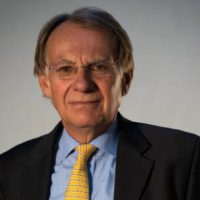 Mark Hackforth-Jones
Head of Risk Management Services
Mark is a widely experienced aviation finance professional with 30 years experience dealing with airlines worldwide, as Managing Director of Citibank's airline business for Europe, Middle East and Africa and as a financial adviser to aircraft financiers and airlines around the world.
At Citibank was responsible for credit analysis as well as marketing a full range of financial products to the airline industry, dealing with all major airlines and the aircraft manufacturers. As a finance consultant, Mark has provided trusted advice to major airlines and aircraft leasing companies on capital markets, hedging, credit card acquiring and risk management and undertaken operating lease and acquirer portfolio analysis. Mark has also been a guest lecturer on aviation finance at Cranfield University's Msc course on Air Transport Management.
Mark is a Fellow of the Association of Chartered Certified Accountants (FCCA) and holds a Masters Degree in Economics.
Mark enjoys sailing and tennis, and a good walk too!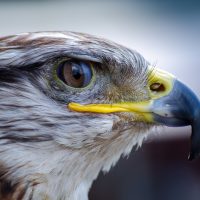 Stewart Wallace
Non - Executive Director
Stewart is a 40 year career sales and marketing professional with a passion for relationship marketing and a successful track record in managing complex strategic vendor and client relationships. This includes more than 15 years in the air transport sector managing multi-million dollar contract implementations. Stewart played the key role in the transition of Mercator from Emirates IT department to a profitable business unit, delivering a platform that enabled it to become one of the leading providers of technology solutions to the industry today.
Since leaving Mercator Stewart has used his business development and relationship marketing expertise in senior roles at Atraxis, IBS and as an independent consultant working for SITA and other organisations on PSS projects.
Member Consultants
Our member consultants have all worked for a major airline. Collectively they have held executive, general management and management level positions in finance, marketing, cargo and IT. They provide the Tiralis Directors with access to a wealth of air transport industry knowledge and wisdom
Associate Consultants
Our Associates are independent consultants that we call on to complement the skill, expertise and capacity of our director and member consultants. Our Associates are all people our members know personally, or come recommended from a trusted Associate or contact within the industry.
Trade Associates
We work together with organisations that complement our expertise and share our values. This enables us to offer value for money products and services that are tailored to the air transport industry and its supply chain partners.
Entalis
Entalis is a joint venture between Entigy and Tiralis Global, formed to fill a gap in the finance and accounting services market for SMEs in the travel and transportation sectors. Entalis caters for travel agents, tour operators, freight forwarders, hauliers, couriers, airlines and aviation companies. Entalis brings together Entigy's proven track record of providing outsourced accounting services underpinned by proprietary cloud-based applications, and Tiralis extensive finance domain knowledge in the airline industry.
Airline Insights
Airline Insights is a sibling company that has developed an airline credit risk model and a cloud-based application to deliver comprehensive financial and market information resources and analytics tools for airline risk management and sales targeting. Tiralis Global Consulting provides clients with online access to the application under an exclusive royalty agreement.
Genki Tech Services
Genki Tech Services, part of Genki International Partners, are an applications and technology services business, providing cutting-edge tech advisory, support and delivery to airline, aviation and travel companies, globally. Offering acknowledged IT and technology expertise, combined with deep understanding and proven success in delivering and maintaining airline, aviation and travel industry commercial/operational applications and infrastructure. Airhance by Genki Tech Services, provides innovative business and management information and reporting solutions to a variety of international airline, aviation and travel companies. Genki Tech Services and Airhance ensure adoption of industry best practice across all aspects of the client technology baseline, minimising business risk and maximising opportunity. Genki's ``airline and aviation board room level`` experience and expertise perfectly complements Tiralis Global's revenue cycle and finance domain services and GTS markets the Airline Insights application in Asia Pacific.
MIK EMEA
MIK EMEA are business performance management experts who provide software and application support to enterprises using MIK, a business Intelligence (BI) software tool. Recognised for ease of use and fast application build, MIK supports business modelling, planning, reporting and analytics at a low total cost of ownership. MIK is our recommended and preferred BI software for building finance and analytics applications in the air transport industry. With expert support from MIK MEA, we use the software tool to provide industry tailored products and build bespoke applications to satisfy the full range of finance management needs for airlines and financial service companies. Our Airline Insights risk management application is built using MIK.
Sweethill Consultants
Based in the Netherlands, SweetHill Consultants are experts in logistics process re-engineering and systems for aircargo and have a track record of successful project delivery for global carriers and freight forwarders. One of their recent projects was to source and implement the systems for a new air cargo perishables terminal and a greenfield cargo terminal. SweetHill's know-how of the international airfreight business and best practice in revenue management and cargo handling, together with knowledge of all the major aircargo vendors makes them a unique consultancy firm in the sector. SweetHill perfectly complement our cargo finance knowledge and expertise and together we offer strategic reviews of cargo business and the cargo revenue cycle.